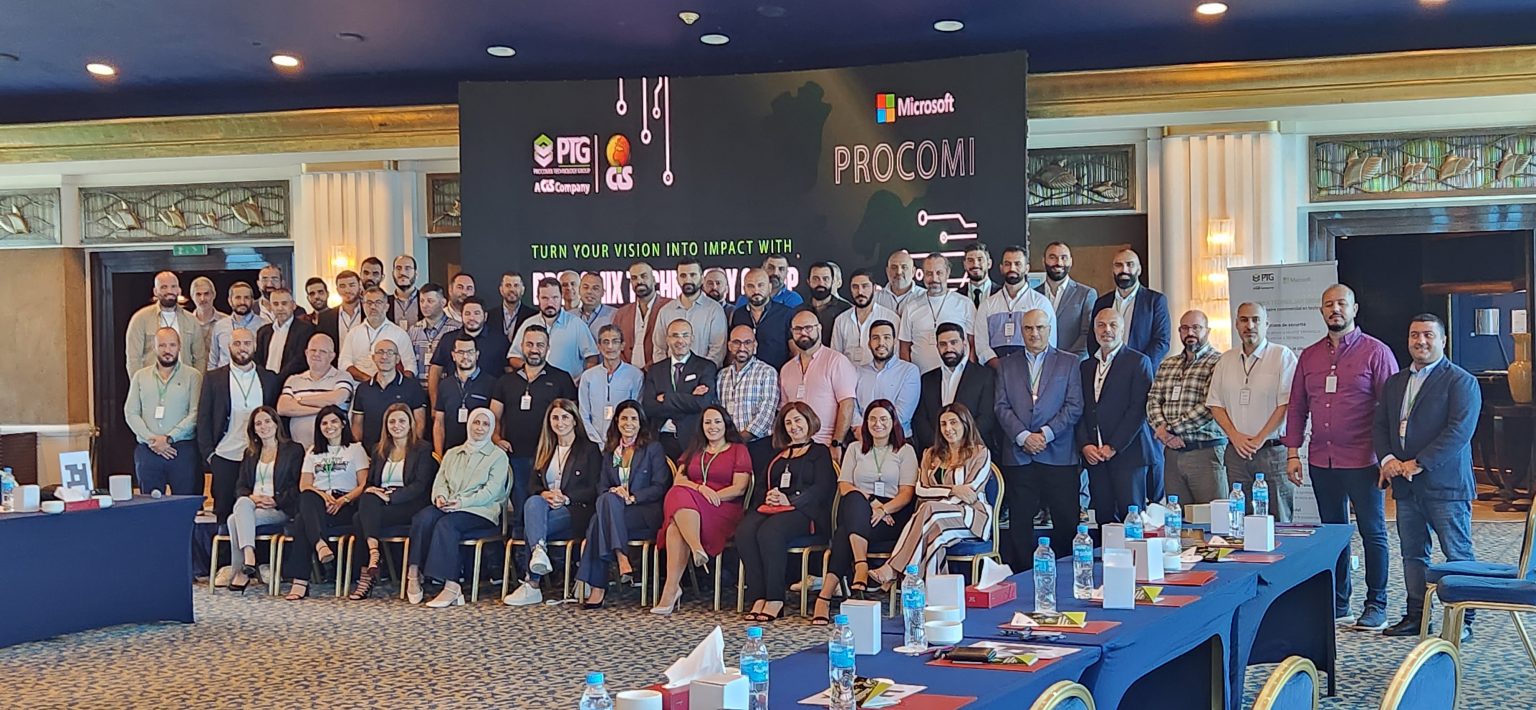 On September 29, 2023, we had the privilege of hosting an exclusive live event at Le Royal Hotel, Beirut, dedicated to our loyal clients from lead companies in Lebanon. The event was a resounding success, featuring a lineup of industry experts who delved into crucial topics designed to empower businesses in the ever-evolving digital landscape. With over 22 years of experience in Microsoft solutions, we were honored to have key people from CIS Group, Procomix Technology Group, and Microsoft join us to share their insights and expertise.
Elevate Your Business to the Cloud
The day kicked off with an eye-opening presentation by Rabih Hassoun, a Team Leader and Senior System Engineer at Procomix Technology Group, about the important topic of cloud adoption. With businesses of all sizes moving their operations to the cloud, Rabih provided a comprehensive overview of the benefits and challenges associated with this transformative journey. His insights into developing a robust cloud strategy left attendees better equipped with information about how our solutions can harness the power of cloud computing to drive efficiency and growth.
Bulletproof Your Business Against Cyber Threats
Samer Bejjani, our Cybersecurity Engineer took the stage next to discuss invaluable insights about safeguarding businesses against the growing threat of cyberattacks. In a world where data breaches and security breaches are increasingly common, our security solutions for fortifying business cybersecurity are not only timely but essential. Attendees gained a deeper understanding of the evolving threat landscape and left with insights about actionable steps that we can provide to bolster their company's defenses against cyber threats.
Turbocharge Your IT Operations with Azure
Nadim Ziade, a Team Leader, and Senior System Engineer at Procomix Technology Group turned the spotlight on Microsoft Azure. Nadim's expertise in Azure solutions was evident as he detailed how organizations can turbocharge their IT operations using Azure services. Attendees left with a deeper understanding of Azure's capabilities and how we can help them leverage to streamline their IT infrastructure, enhance scalability, and drive innovation.
Words of Wisdom from Industry Leaders
As part of the CIS Group and Solutions partners to Microsoft, we were honored to have Mrs. Nelly Saoud, CIS General Manager, Mr. Muhieddine Chaaban, Microsoft Regional Channel Sales Manager – Levant, and our very own CEO Mr. Oscar Abou Chaaya, share their thoughts on our journey spanning more than two decades in the Microsoft solutions. Their words highlighted our unwavering commitment to excellence, innovation, and
customer satisfaction.
Social Networking
The event concluded with a delightful lunch during which attendees, speakers, and the team of experts from Procomix Technology Group engaged in casual and enriching social interactions.
A Look Ahead
The event's resounding success serves as a testament to our dedication to empowering businesses with cutting-edge solutions and insights. We are committed to fostering lasting partnerships and look forward to hosting more successful events in the future. As the digital landscape continues to evolve, we remain steadfast in our mission to equip businesses with the best solutions they need to thrive in an increasingly digital world.
We extend our heartfelt gratitude to all our attendees, speakers, and partners for making this event a remarkable success. Together, we are shaping a brighter, more secure, and technologically advanced future for businesses in Lebanon and beyond.